The solar park is a concentrated zone for development of solar power generation projects where the infrastructure, land and connectivity risks are minimized.
Solar Park will also facilitate developers by reducing the number of required approvals. In addition, large size projects have the potential to bring down the cost of solar power. Therefore, Ultra Mega Solar Power Parks having capacity of 500 MW or above have been planned in India.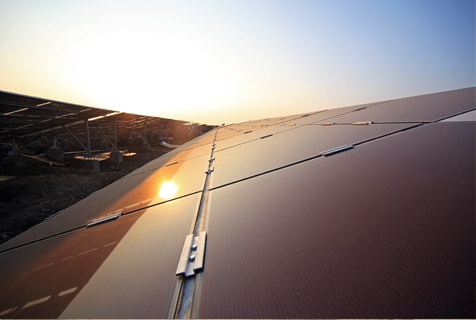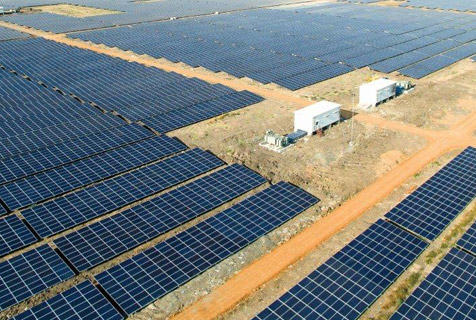 The solar park will provide a huge impetus to solar energy generation by acting as a flagship demonstration facility, encouraging project developers and investors, prompting additional projects of similar nature, triggering economies of scale for cost-reductions and technical improvements and achieving large scale reductions in GHG emissions. Salient features of the scheme are as follows: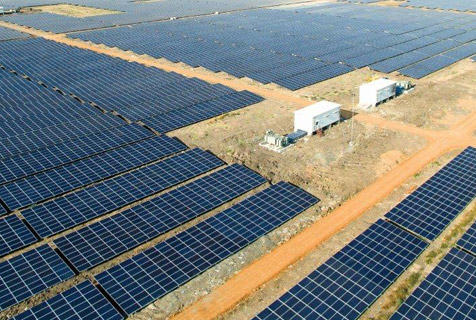 Applicability: All the states and Union Territories are eligible for benefits under the scheme.
Capacity: Park to be taken up for development should have a capacity of 500 MW and above. Smaller parks of 100 MW and above may be considered in NE, HP, Uttarakhand and J&K.
Implementation agency: The solar parks will be developed in collaboration with the State Governments. The Solar Energy Corporation of India (SECI) on behalf of Government of India (GOI) will be the MNRE Nodal Agency. SECI will handle funds to be made available under the scheme on behalf of GOI.
Solar Park Guidelines – MNRE

Rajasthan Solar Energy Policy – 2014